ROCCA
EXTRA VIRGIN OLIVE
OIL DOP SALERNITANE HILLS
ROCCA
EXTRA VIRGIN OLIVE
OIL DOP SALERNITANE HILLS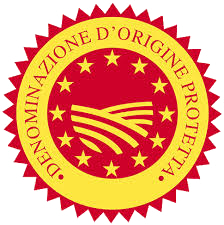 ---
CHARACTERISTICS: extra virgin olive oil P.D.O. (Protected Designation of Origin) "Colline Salernitane" boasts a very old origin, it comes from autochthonous varieties that have always existed in the territory of Salerno.
PRODUCTION AREA: Salernitane Hills (87 towns of the Province of Salerno, from Positano to Paestum).
CULTIVAR: Carpellese, Rotondella, Frantoio or Nostrale (65% at least; Ogliarola and Leccino (35% at most); other local varieties (20% at most).
CERTIFICATION: PROTECTED DESIGNATION OF ORIGIN
Certification awarded by EU Regulation 1065/97 and conferred only to extra virgin olive oils complying with fixed production parameters.
Authorized by the Ministry of Agricultural Policy and recognized on an international scale, this certifications guarantees the origin area and the typicality of the product.
APPEARANCE AND TASTE: color from green to straw yellow. Medium fruity smell. Fruity flavor, with medium/slight bitter sensation and slight spicy aftertaste.
SUGGESTED USES IN KITCHEN: indicated for all uses in kitchen, especially to dress raw dishes.